See on Scoop.it – :: Science Innovation :: Research News ::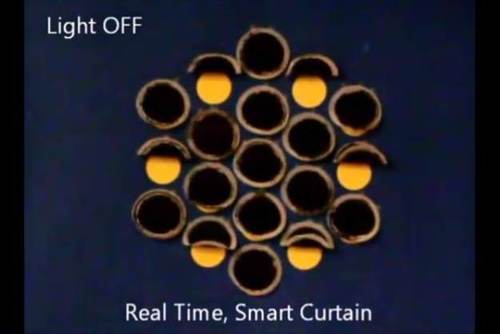 UC Berkeley researchers are developing "smart curtains" that can bend or straighten in response to light.
Researchers at University of California, Berkeley are developing "curtains" that move in response to light. The light-activated "smart curtains" are made from carbon nanotubes layered together onto a plastic polycarbonate membrane. The nanotubes, which are atom-thick rolls of carbon, absorb light within just fractions of a second, converts it into heat, and transfers that heat to the surface of the membrane. The plastic polycarbonate membrane expands in response to the heat, but the layer of nanotube does not, causing the material to bend.
"We envision these in future smart, energy-efficient buildings," said Javey. "Curtains made of this material could automatically open or close during the day." Other potential applications include light-driven motors and robotics that move toward or away from light, the researchers said.
See on newscenter.berkeley.edu