See on Scoop.it – :: Science Innovation – Research News ::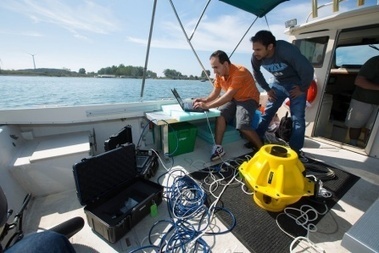 The Internet may soon reach into the depths of the world's oceans and relay real-time information to smartphones everywhere — about everything from drug-smuggling submarines and the location of untapped oil reserves to the approach of a deadly tsunami.
Researchers are developing a deep-sea computing network to improve how we detect tsunamis, monitor pollution and conduct surveillance.
Wireless networks span the globe. But like a frightened toddler, they don't go underwater. That may soon change because University at Buffalo researchers are developing a deep-sea Internet. The technological breakthrough could lead to improvements in tsunami detection, offshore oil and natural gas exploration, surveillance, pollution monitoring and other activities.
See on www.buffalo.edu
Related articles