See on Scoop.it – :: Science Innovation – Research News ::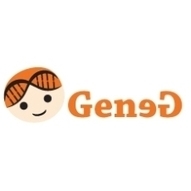 Until now, understanding and using genetic information has depended on the scientists and doctors who do the testing. No longer.
Tel Aviv startup developed app and website GeneG promises to revolutionize genetic analysis – and usher in an era of personalized medicine.
GeneG allows individuals to access and analyze their genome at any time. After undergoing whole genome sequencing, users can upload their data to the GeneG website for analysis. The results are available via the GeneG app on mobile devices.
GeneG makes genetic analysis as simple as sending a text message or making a phone call. "For the first time you can take your genome home and look at it whenever you want," according to GeneG creator Noam Shomron. "We are giving you eyes to peer into your genetics."
Currently, someone who wants a DNA test — for example, a pregnant woman who wants to check for potential genetic issues — needs to donate a separate sample of DNA for each test, as clinics that process the DNA generally test for only one specific item. The process involves traveling to the clinic to have blood drawn, sometimes more than once, and takes weeks to complete.
See on www.aftau.org
Related articles